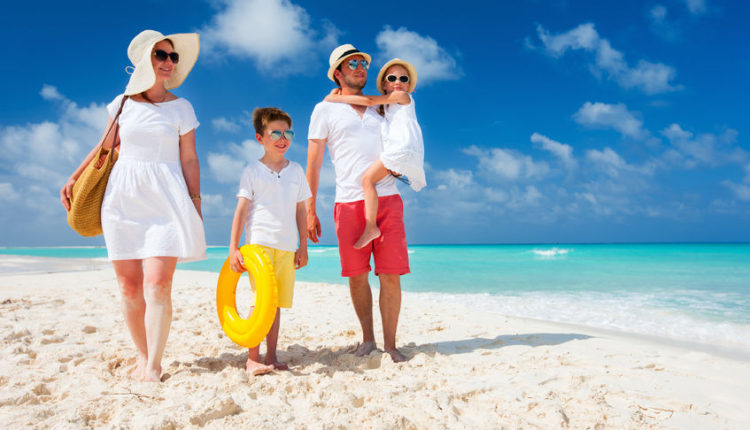 7 Tips to Help You Plan the Perfect OBX Vacation on 'National Plan For Vacation Day'
According to Project: Time Off, there are 658 million unused vacation days a year, meaning that more than half of Americans don't use all the time off that they earn! In honor of 'National Plan for Vacation Day' on January 30th, we have put together a short list to help you plan your Outer Banks vacation today. Don't be another statistic!
1. Find the vacation rental home that's right for you in our 2018 Vacation Guide
Sun Realty's annual Vacation Guide lists all of our homes from Carova to Hatteras Village, as well as overviews of all of the Outer Banks' towns & villages, extras available for your rental home & more! Request your vacation guide at www.SunRealtyNC.com/Vacation-Guides.

2. Book your house at SunRealtyNC.com
Our easy-to-navigate website makes it a breeze to book your vacation rental, as well as choose extras, such as linens, travel insurance, early-check in and check-out, and more. Also try our live chat feature should you have any questions!

3. (Loosely) Plan Your Activities
It's never a bad idea to have a loose itinerary! Have a favorite restaurant you've been dreaming about all year, or want to take a surf lesson? Make a list, but but don't be too hard on yourself if you don't check everything off. Remember, you're on vacation – sit back & relax! There are also tons of events happening on the Outer Banks – check out the 'Events' tab on our Facebook page, updated daily!
4. Shop for Essentials
One word: Sunscreen! Most (if not all!) of your time on the Outer Banks will likely be spent outdoors, and the summer sun can be harsh! Be sure to stock up on this necessity-you'll thank us later (you'll also save money by buying early!) Also don't forget to invest in insect repellent, hair spray for those humid nights, and a portable charger to keep your phone at 100% for all the vacation photos you'll be taking!
5. Pack (light!)
You don't need much when vacationing on the Outer Banks, but a bathing suit, hat, sunglasses & a good book should definitely be at the top of your list. Another thing to think about when packing for your trip are linens. If your vacation rental doesn't provide these/you didn't opt-in, don't forget to bring your own! Also check to see if your home is one of the select vacation rentals offering a credit for beach gear! Chairs, umbrellas, and coolers can be cumbersome, but VayK Gear can deliver all of these right to your front door!
6. Plan the Perfect Road Trip
Heading to your favorite vacation destination shouldn't be stressful! Make sure to pack the cooler full of snacks and have plenty of games & movies on-hand, and be ready to daydream about the week to come! Also, be aware of check-in times! Most Sun Realty houses are ready for check-in after 4pm. If you're early, H2OBX waterpark is located right before the Wright Memorial Bridge & is the perfect place to kick off your vacation & blow off some steam! Sun Realty guests will also receive a discount on passes. Other options are, of course, spending the afternoon at the beach, visiting your go-to restaurant for lunch, or, if your rental home offers a community pool, set up shop there!
7. Don't forget to pre-reserve for next year's vacation!
If you love your vacation rental (which you surely will!), you have first dibs on booking it for the same week next year! Pre-reserving ensures you get your home AND guarantees you'll be sure to take your vacation time next year!
Originally seen at Sun Realty NC.