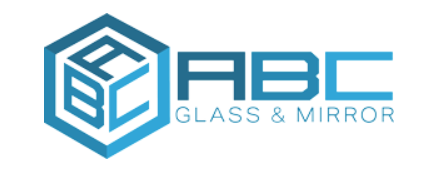 How to Create "Hidden Storage" in Your Kitchen
While many kitchen trends are vying for your favor – from open shelving to minimalist back painted glass – the movement toward hidden storage is one that many value. If you hate the idea of arranging the contents of your shelving into a "shelfie," or want to keep your kitchen surfaces as sleek and clutter-free as possible, turn to ABC for help creating innovative options for hidden storage. In 2023 you can choose from a wide range of custom glass products with looks ranging from vintage to futuristic. Working with a custom glass company, each item can be tailored to your needs and tastes and installed by a professional team. Let's delve into the possibilities.
Obscure Cabinet Glass for Cupboards
Obscure cabinet glass is helpful in a couple different situations:
If some or all of your kitchen cupboards have clear glass fronts, you can feel pressure to keep your dishes and groceries styled at all times. To reduce or even totally eliminate this stress, have the clear glass replaced with acid etched, patterned, or tinted cabinet glass. This approach preserves the sparkle of glass, but your belongings are no longer on display.
On the other hand, your cupboards may have wooden door fronts that you're tired of. Switching to cabinet glass IS an excellent option for updating a kitchen without the headache and cost of a full renovation while redoing your plumbing. For some homeowners, the drawback to cabinet glass is the idea of transparent door fronts that show off messy contents, so obscure glass can be the perfect compromise.
When selecting cabinet glass, look for something that meshes with the kitchen's style. To maintain an authentic feel in an older home, for instance, you might choose the frosted look of "Satin" glass or "Glue Chip" patterned glass. For a more modern feel, you might consider tinted glass or a simple pattern like "Crystal Fluted."
Rolling Barn Style Glass Doors
Barn style rolling glass doors hang from and roll along a header. They commonly serve as shower doors, but work well as interior doors, too. In fact, they are a space efficient option for hiding open shelves or replacing damaged/ugly pantry doors. Working with ABC Glass & FMirror, you can choose a single rolling door beside a fixed panel or dual rolling doors. For vision obscuring doors, choose patterned, acid etched, or tinted glass. The door(s) will have some metal components including the rollers and handles. These are available in a few different finishes – such as chrome, matte black, and brushed nickel – so you can coordinate with other metal in the kitchen. Finally, if you choose the double door system, a glass header is available for an "all glass" vibe.
Glass Partition Walls and Screens
In addition, glass can be used to quickly reconfigure open concept living space to make certain areas more secluded. For example, many homes have "great rooms" in which the living room, dining room, and kitchen are not separated from one another by walls. There are advantages to this design – spacious ambiance, ability to watch the kids while you make dinner, and so forth – but having the whole kitchen visible throughout the space can be a disadvantage. While adding traditional walls is time consuming and messy, the installation of glass partitions is quick and less permanent, should you change your mind down the road. Available options include:
Frameless partitions
Framed partitions
Crittall style partitions (clear glass with black framing and printed gridwork)
Clear or ultra clear glass
Obscure glass – acid etched, tinted, or patterned
Opaque back painted glass
Also, you can tailor the dimensions of the room dividers to your space and design vision. A wall made of privacy glass allows you to turn a messy space like an overcrowded counter top into a more hidden storage area.
Give ABC Glass & Mirror a call at (703)257-7150 to learn more about one of these products or another of our popular installations such as glass showers, vanity mirrors, glass shelving, and more! You can also visit our sister store Glass Simple.