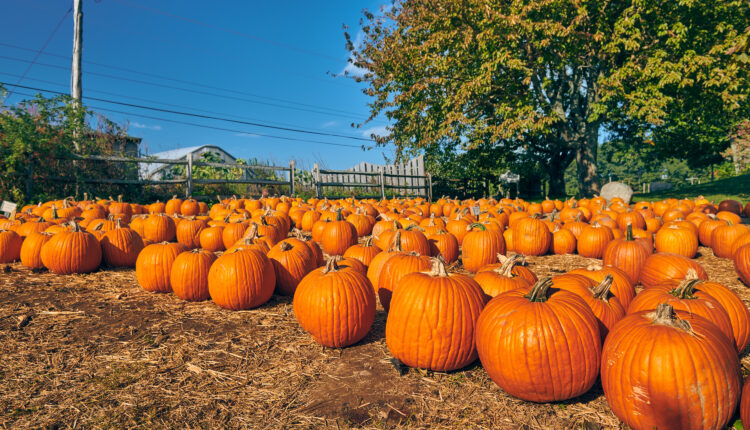 Looking to get out of the house and have some fun in the beautiful fall weather? Take your family to a local Pumpkin Patch. Whether you want to bring your kids to a festival, get lost in a maze, or pick your own pumpkins. Below is a list of some of our favorite pumpkin patches near Ashburn.
Loudounberry
Address: 14917 James Monroe Hwy., Leesburg
Hours: Open daily 9 a.m. – 7 p.m.
Website: https://loudounberry.com
Cox Farms
Address: 15621 Braddock Road, Centreville
Hours: Friday and Monday: 2p.m. – 6 p.m. Saturday and Sunday: 10 a.m.-6 p.m. 
Pricing: $15, good for one vehicle of up to eight people.
Website: Cox Farms
Great Country Farms
Address: 18780 Foggy Bottom Road, Bluemont
Hours: Open weekdays 9 a.m. – 5 p.m. and until 6 p.m. Saturday & Sunday.
Pricing: Weekday admission: $10/child and $12/adult. Weekend and Columbus Day admission: $14/child and $16/adult.
Website: Great Country Farms
Reston Farm Garden Market Fall Festival
Address: 10800 Baron Cameron Ave., Reston
Hours: Timed entries for 9 a.m., 11 a.m., 1 p.m., 3 p.m., and 5 p.m. 
Pricing: $2o per child; entrance for one adult is paid with child's ticket, $5 for on additional parent or guardian; children age 2 and under free with a paid child's ticket.
Website: Reston Farm Garden Market
Temple Hall Farm Regional Park
Address: 15855 Limestone School Rd., Leesburg
Hours: Open daily from 9 a.m. – 5 p.m.

Pricing: $10 entry fee per person includes a pumpkin. Tickets are sold at the door. 
Website: www.virginia.org/Listings/Events/TempleHallFarmPumpkinPatch