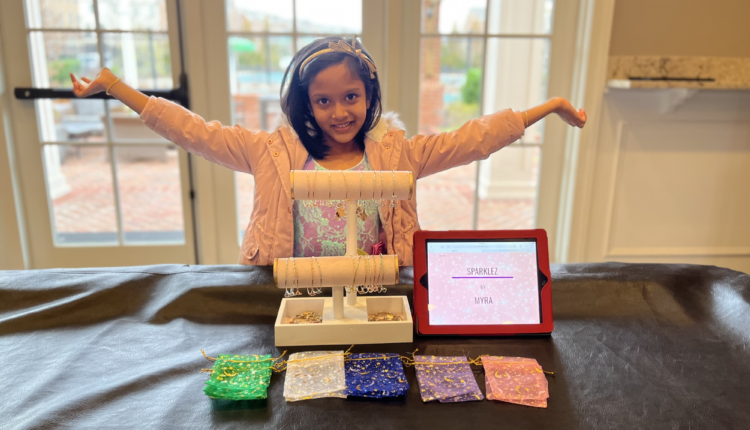 Ashburn Girl Supports Local Community
My name is Myra Saxena and I am 7.5 years old. I live in Ashburn, VA with my mommy, daddy and almost 5 year old sister. Last year, when my mom visited a blind schools for girls, she made a tons of videos for us to see and appreciate all the things we have today. It made me wonder how fortunate I am and how I can make an impact in their life. I enjoy making jewelry in my free time and I always wanted to support my community.
I have created my small business called SPARKLEZ. I design and create beautiful charm bracelets and keychains for adults and kids. I use profits from this business to support blind girls education.
I am very excited to be a part of small local events to raise my awareness to support my cause and also would like for other young entrepreneurs to join my platform to support any other causes as well. Be sure to look out for SPARKLEZ in your local events. Lets join together to support our community and bring a SPARKLE to everyone's face!
Myra Saxena