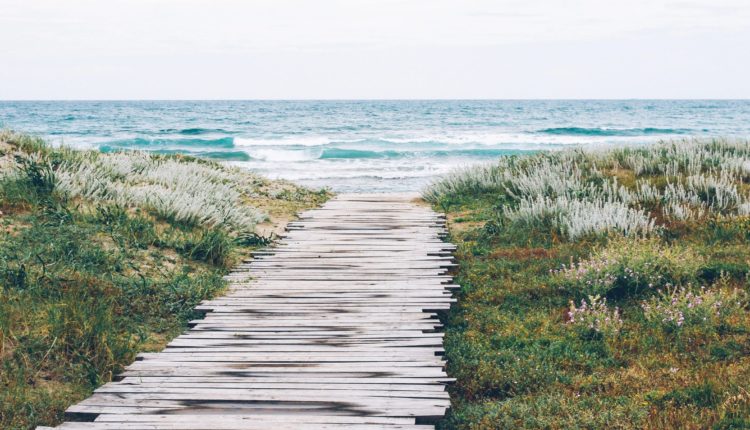 Family vacations create memories that last a lifetime. However, traveling with kids isn't always easy. It's important to learn all you can about family-friendly activities prior to booking you accommodations. This helps ensure you get the most out of your vacation.
The Outer Banks offers something for everyone, no matter how young or old. This string of beach towns features some of the most beautiful white sand beaches you'll ever see. It also offers plenty of family-friendly activities year round. Below are some of our favorite Outer Banks activities for children.
North Carolina Aquarium on Roanoke Island
Children are sure to enjoy an up-close encounter with sharks, stingrays, otters, and more. The NC Aquarium on Roanoke Island features North Carolina's largest collection of sharks. While visiting the aquarium, guests can witness the aquarium's conservation efforts in the Sea Turtle Assistance and Rehabilitation (STAR) Center.
Roanoke Island Festival Park
This interactive attraction allows families to immerse themselves in history. Visitors can explore a representation of the Elizabeth II, one of seven ships from the Roanoke Voyage of 1585. They can visit American Indian Town as well as a 16thcentury settlement site. You won't want to miss this unique opportunity to learn about the first English settlement in America.
Wright Brothers National Memorial
Take the kids to see where Wilbur and Orville Wright took their famous flight in 1903. Visitors to the Wright Brothers Memorial can view reproductions of the brothers' camp buildings, see the sight where they took to the air as well as where they landed, and examine a replica of their 1903 flyer. This is an experience you won't want to miss.
Ghost Crab Hunting
Need an excuse to stay out late on the beach? Consider this totally free activity that everyone in the family can enjoy. Ghost crabs are completely harmless and only come out at night when the beaches are quiet. Ghost crab hunters search the beach at night with flashlights looking for the two inch wide crabs. It's important to note that this is strictly a chasing activity. Ghost crab hunters should never poke, prod, or pick-up the crabs.
Jockey's Ridge State Park
Climb to the top of one of the largest living sand dunes on the east coast. Once you've reached the top you've reached the perfect spot for a picnic. Make sure you don't forget to bring your kite!
Family-Friendly Accommodations in Outer Banks, NC
When traveling with children, it's important to choose accommodations that provide everything you need. Fortunately, the Outer Banks has several vacation rentals ranging from one to fourteen bedrooms. Many of these vacation properties feature ocean views and access to a wide range of premium amenities. Perhaps one of the greatest benefits of choosing a vacation rental is the fact that they include all of the luxuries of home including local spas, kitchen and laundry facilities. This saves you money and eliminates the stress and hassle involved with finding something everyone would like to eat.
Sun Realty offers numerous Outer Banks vacation rentals for families traveling to the Outer Banks. Please explore their vacation property listings on their website https://www.sunrealtync.com for more information.