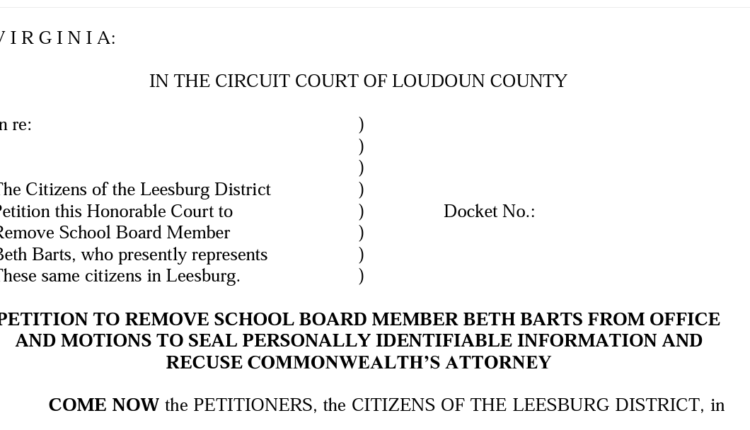 Fight for Schools Files 1,860 Petitions to Remove LCPS Board Member Beth Barts
Fight for Schools filed in Loudoun County Circuit Court the petitions they collected to remove Loudoun County School Board Member Beth Barts from office. The petitions contained roughly 1,860 signatures from Leesburg residents asking the court to remove Barts on the basis of neglect of duty, misuse of office, and incompetence in the performance of her duties.
Fight for Schools also filed a complaint outlining Barts' continued violations of law and the LCPS Board Code of Conduct, as well as how she repeatedly used the powers of her office to attack and denigrate both her constituents and her colleagues who disagreed with her.
Additionally, Fight for Schools asked the court to seal the petitions based on the frequent publication by Barts of sensitive and confidential information, as well as her habit of using others on social media to attack members of the community who disagree with her.
Finally, Fight for Schools moved for Commonwealth Attorney Buta Biberaj to be recused from representing the petitioners, for her to have no role in selecting her replacement, and for the court to appoint an independent prosecutor to handle this matter.