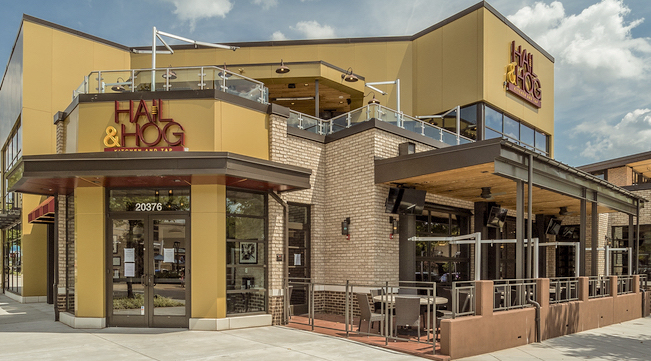 Hail & Hog Restaurant Assets Are Up For Bankruptcy Auction
The short-lived One Loudoun restaurant, Hail & Hog has it's assets up for auction.
Fifteen months flew by fast for Hail & Hog Kitchen & Tap restaurant in One Loudoun. Hail & Hog filed for Chapter 11 bankruptcy on January 7, 2017 and now has its entire assets up for auction. The restaurant was owned by Houston-based operator Great Grill Group.
Initial bids for the restaurant's assets are due September 20th as per real estate website Realty Markets. Before you go out thinking you can grab a table and some bar stools for your basement on the cheap, the assets will be auctioned in its entirety, which also includes a lease that still has 17 years left on its term.
Lets hope the Redskins 2017 season will be better than Hail & Hogs tenure in Ashburn. Hail to the Redskins!