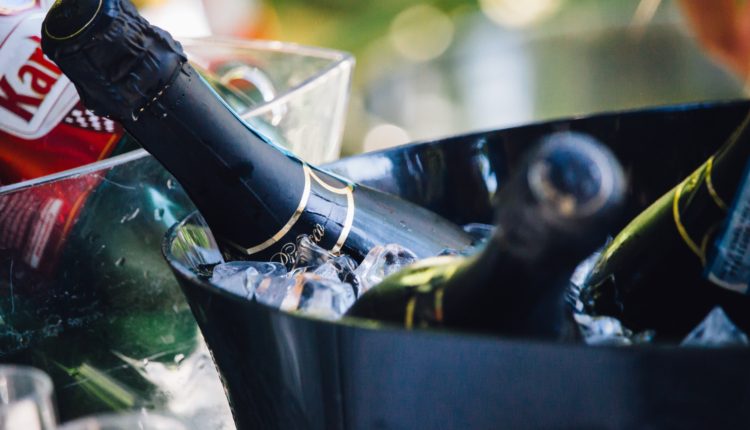 Holiday Party Catering Ideas
The holiday season is upon us. The shops are stocked with holiday décor, holiday trees are up and many Northern Virginia homes are already covered in twinkling lights. This is the time of year for cozy fires, warm drinks and holiday parties.
Planning a holiday party takes a lot of time and effort. There are a number of things that must be considered, none quite as important as the food. The food served at a holiday party can leave a lasting impression. You'll want to make sure it's a good one.
Hiring a caterer eliminates the stress and hassle associated with planning, preparing and serving food. This allows you to focus your attention on other important aspects of your event. Boulevard Catering can provide your holiday party with exceptional food and service. We offer several menu options and are able to accommodate a variety of dietary restrictions.
The following holiday catering ideas can help make your holiday party a success.
Holiday Party Décor
Make your party special with a holiday theme. Your guests are sure to notice the extra effort you put into the décor. This year's hottest party trends include mason jars as decorations or centerpieces and mismatched tableware. Consider decorating with natural materials such as pinecones, twigs and mistletoe. Burlap and sisal details help complete this fun, rustic look.
Holiday Brunch
Most people stick to an evening meal for holiday parties. Change things up this year by serving your guest a holiday brunch instead. Boulevard Catering offers several options such as Crème Brulee French Toast, delicious Egg Sandwiches and Classic Quiche Casserole.
Corporate Lunch Party
Meals served in the middle of the day give your employees a much-needed break and provide them with the motivation needed to be more productive in the afternoon. Also, team members are more likely to attend your holiday party if you plan it during work hours.
Be Clear About Your Timeframe
Without a clear idea of timing, it's almost impossible to plan the food. Make sure that you set a timeframe for your party and communicate it with your guests. This will help avoid any confusion and will ensure that your holiday party runs smoothly.
Boulevard Catering offers catering for corporate and private events in Northern Virginia, Washington DC and Maryland. Our services are available for breakfast, lunch and dinner. Our experienced team can help you create the perfect menu for your holiday event. Please contact us for more information.