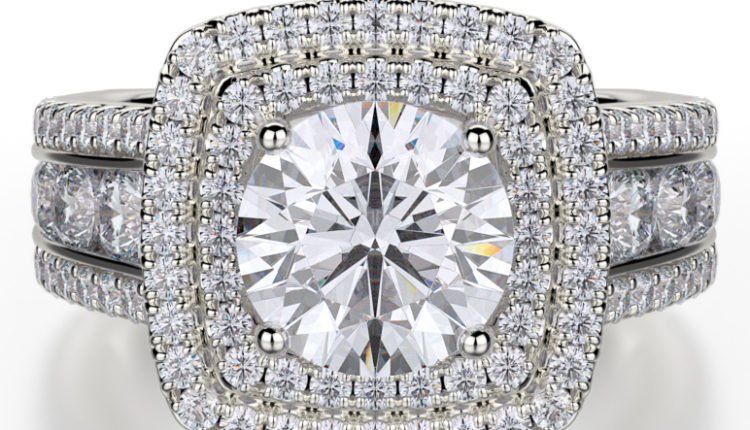 Jewelry Designer Spotlight: Michael M
Founded in 2008 by Michael Meksian and his son, Peter, Michael M is a Los Angeles-based luxury jewelry company. Michael M is famous for creating masterfully handcrafted pieces featuring under-stone polishing and custom blends of alloy metals.
All pieces of Michael M jewelry are carefully crafted from the finest materials. This jewelry features unique designs that are both symbolic and sentimental. Michael M pieces are designed for the consumer who expects nothing less than the very best.
Michael M jewelry is the perfect choice for the modern woman. Every single piece features an exquisite attention to detail rarely seen in jewelry today. Each diamond used is hand-selected and sorted to one-hundredth of a millimeter. The diamonds used are responsibly sourced from some of the world's most distinguished certified diamantaires.
Michael M designs include lots of sparkle and a variety of hand-engraved elements. Many well-known celebrities love these show-stopping pieces. Michael M jewelry has been featured in numerous magazines.
Michael M uses state-of-the-art technology to carefully re-alloy their bar, creating radiant and unique pieces. All diamonds are set by hand using traditional techniques. Every surface of every piece of jewelry is polished to perfection. It's this meticulous attention to detail and unequalled quality that sets Michael M jewelry apart from the competition.
Michael M jewelry is available at only the finest jewelry stores in the United States, Canada, and Australia.
Midtown Jewelers is Pleased to Offer Michael M Jewelry
Midtown Jewelers strives to provide our Northern Virginia clients with an unsurpassed level of service, education, quality, and options. We offer jewelry from a number of respected designers. Each piece is chosen based on quality, design, uniqueness, and beauty. We are proud to offer a large selection of Michael M jewelry including engagement rings, wedding bands, fashion rings, earrings, bracelets, and necklaces.
Midtown Jewelers is located in Reston Town Center. We have won numerous awards including the WeddingWire "Bride's Choice Award" and The Knot "Best of Weddings" Award. All of our designers are selected based on their ability to produce stunning, high quality pieces.
Please contact us to learn more about our collection from designer, Michael M.
Originally seen at Midtown Jewelers