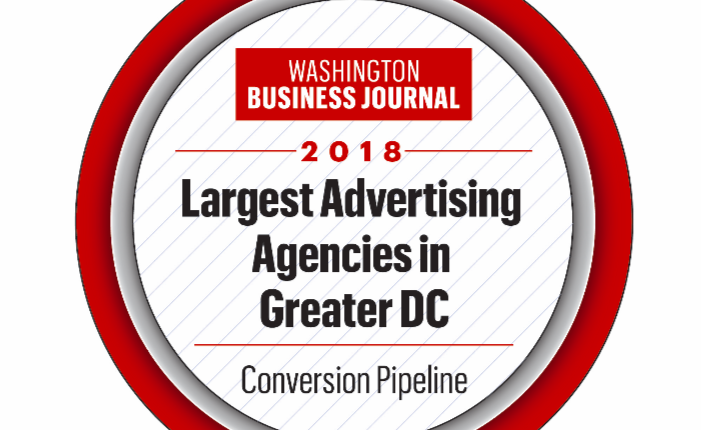 Conversion Pipeline has been ranked in the Top 25 Largest Advertising Agencies in Greater DC for the 2nd year in a row by the Washington Business Journal. The list ranked companies in the Washington DC Metro area based on revenue, excluding  pass-through billings.
Ashburn Digital Marketing Agency, Conversion Pipeline co-founder & Ashburn resident, Michael Delpierre, stated that "we are extremely proud to be named one of the largest advertising agencies in the region. This confirms what I already know in that our employees are delivering revenue-generating digital & inbound marketing strategies for our clients".
Conversion Pipeline is a leading Digital Marketing Agency helping businesses maximize their online presence and increase their revenue. Through search engine optimization (SEO), social media marketing, pay-per-click (PPC) and inbound marketing solutions, Conversion Pipeline is able to effectively elevate brand awareness, increase conversions and drive new revenue growth for their clients. To learn more about them, please visit https://www.conversionpipeline.com.