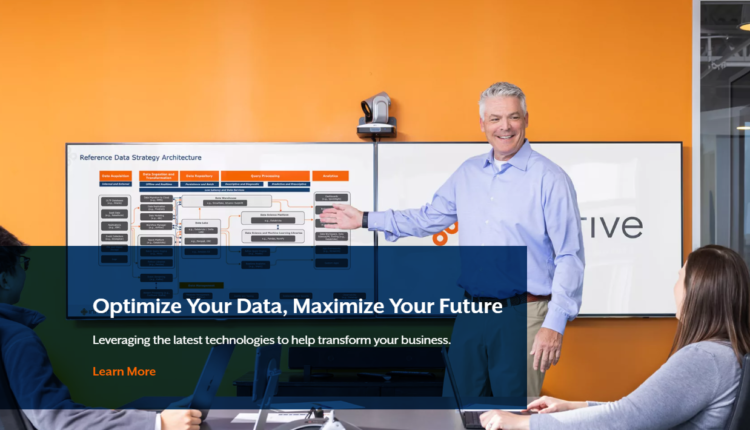 Local Company Spotlight: Infinitive
Located right here in Ashburn, VA Infinitive is a very successful data analytics intelligence solutions company. What does all that mean? Let's find out.
Infinitive has helped hundreds of clients solve complex problems and drive business results with our proven methodologies, tools, and templates. Their techies, data geeks, and industry SME's can help your organization move, analyze, manage, and monetize your data to achieve your goals.
Need to move to the cloud? Whether beginning your cloud journey or optimizing your cloud environment, Infinitive's cloud experts ensure you improve cost savings and agility, while reducing risk. Their full stack developers build applications to take advantage of cloud capabilities and meet your transformation needs.
Need help analyzing your data? With better insight into data, organizations can drive rapid innovation, unlock new business models and revenue, and improve customer experience. Infinitive builds data platforms and enables data analytics to drive business success. Infinitive will focus on your data strategy, technology, and processes to create a platform that empowers faster, data-driven decision-making.
Need to expand your Operations? Infinitive will help safeguard your data by implementing the appropriate governance and risk frameworks for your business. They help you prioritize control gaps, stand up new processes, document procedures and standards, and detect, analyze, and prevent events within operations to solve your most critical security needs.
What good is all that data if you can't monetize it, right? Infinitive will help find the right data monetization strategies to ensure your organization maximizes revenue. Their services harness the power of AI/ML solutions, clean rooms, and first party data to capture and optimize monetization opportunities.
Infinitive is dedicated to delivering value to their clients while fostering a fun and trusting work environment. They have a passion for what they do and strive to be great by approaching every task with energy, focus, purpose, and enthusiasm. They invest time in the development of their clients and team to do what's right and ensure projects are completed successfully. Infinitive's professionals take ownership of their work to provide you with high-quality, timely, and cost-efficient business results.
To learn more visit the Infinitive website or set up a meeting at their Infinitive's Ashburn VA office.