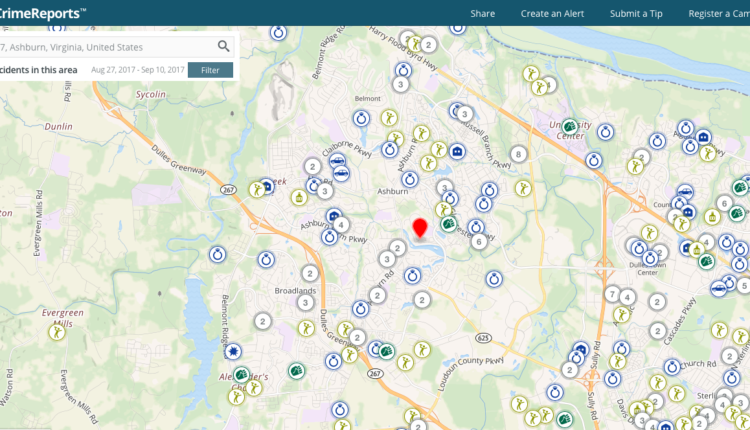 Local Crime Report & Interactive Map
Search your local Ashburn neighborhood local crime report now.
The Loudoun County Sheriff's office provides an online mapping tool through CrimeReports that allows the public to view their local area police data in an interactive map format. The online mapping tool allows residents to view information about crimes relevant to their community.
CrimeReports is the nation's largest collection of law enforcement agencies committed to transparency, public access, and citizen engagement. Search your neighborhood now.