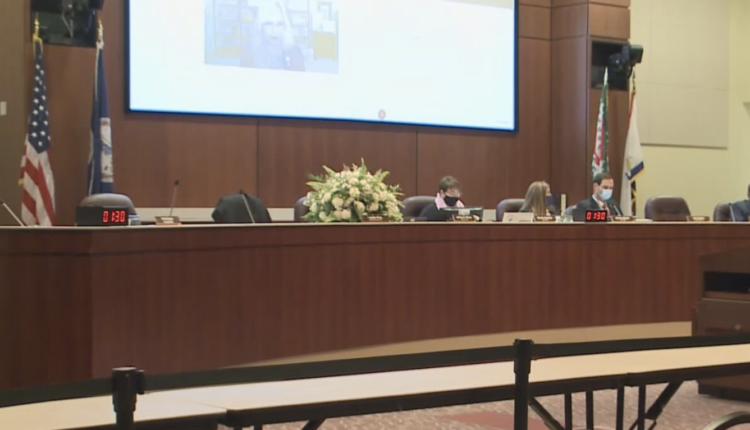 Loudoun County School Board Meeting In Spotlight Again
More than 100 people gathered at the Loudoun County school board meeting on Tuesday September 28 to protest LCPS's transgender policy 8040 on August 11. The policy requires all LCPS staff to undergo inclusivity training, directs staff to use a students' chosen names and pronouns, and allows students to use the restrooms / locker rooms that correspond to their gender identity.
Loudoun county's school board meetings have been contentious because of the county's equity work relating to critical race theory and the new transgender students policy. LCPS Teachers have announced that they will sue the LCPS School Board over the transgender student policy.
The Daily Wire's Matt Walsh rented a home in Loudoun County just so he can speak at Tuesday's school board meeting. LCPS on Sept. 23 announced changes to its guidelines for public participation for future school board meetings, which went into effect for the Tuesday, September 28 meeting.
According to the new LCPS guidelines, people signing up to speak at the Loudoun County school board must fit the following criteria:
Must be residents of Loudoun County
Owners of businesses located in Loudoun County
LCPS students or employees
Parents and guardians of LCPS students
The participants who wish to speak to the LCPS school board must also provide proof:
A valid Virginia driver's license
A recent utility bill with a Loudoun address
A mortgage or rental lease agreement
Employee ID or Student ID
An email or letter from LCPS to the parent
Student report card or progress report