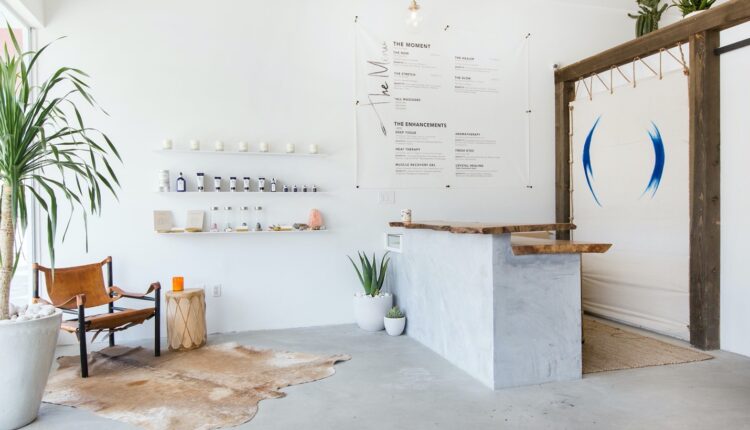 The NOW Massage Ashburn Set To Open This November
Retail Executive Turned Entrepreneur Brings Successful L.A. Massage Concept To Ashburn
(Ashburn, NV) – The NOW Massage, a growing franchise disrupting the wellness space with high quality, affordable massage services, is set to open its first Virginia location in Ashburn this November.
The NOW Massage boutique, located within One Loudoun at 44727 Thorndike Street, will be owned and operated by longtime Ashburn area resident Mark Garzone. "Massage is an important part of your self-care routine and I'm excited to bring this special experience to Ashburn," said Mark Garzone. "The inspired design, natural elements and welcoming atmosphere of The NOW is unlike anything in our community."
Having worked for Fortune 100 companies, small businesses and startups, Garzone was drawn to the holistic business approach of The NOW, and the idea that self-care is a necessity and not a luxury.
The NOW has reimagined the neighborhood spa experience with high quality massages and custom enhancements for optimum healing. The boutique's beachside inspired aesthetic features natural materials and is heightened by the signature scent of their calming Jasmine Coconut candles. Massage therapists receive advanced training on The NOW's custom menu that go far beyond the traditional modalities, and are designed specifically for stress relief, relaxation and muscle recovery. The branded product line will be available at the Ashburn boutique for guests who want to bring a piece of The NOW lifestyle home with them.
As a parent and busy executive, Garzone strives for a balanced lifestyle and looks forward to sharing this philosophy through The NOW boutique. "I think our community in Ashburn will see The NOW as a destination to unwind, relax and reset. It's a much needed escape from daily life." said Garzone.
Founded in 2015, The NOW Massage operates four locations in Los Angeles County with more than 50 new locations planned across the U.S including Atlanta, Austin, Chicago, Dallas, Denver, Ft. Lauderdale, Nashville, Raleigh, and Scottsdale, AZ. For more information please visit thenowmassage.com.
# # #
ABOUT THE NOW
The NOW Massage offers a space to escape the daily pressures of life and recharge your energy and spirit through the healing benefits of massage therapy. The NOW has developed its own line of natural products to relax, recover and restore your mind and body at home. The collection includes Nourish, Scent and Room by The NOW. With steady expansion and bi-coastal boutique openings on the horizon, The NOW will be opening 54 locations in 17 cities including Atlanta, Austin, Chicago, Dallas, Denver, Ft. Lauderdale, Houston, Las Vegas, Nashville, Raleigh and Scottsdale.