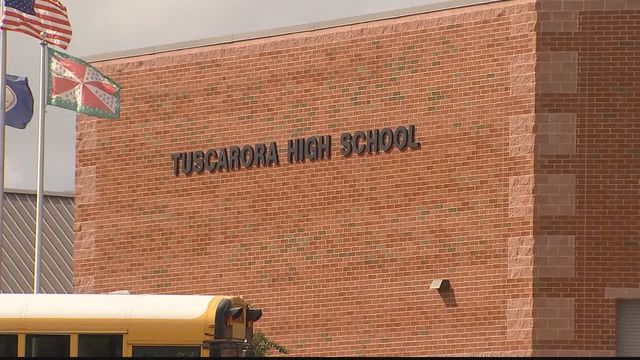 Leesburg Police Investigating Tuscarora Football Player Assault
The Loudoun Times Mirror reported that a source told them that "a Tuscarora High School football player was sexually assaulted in the Leesburg school's locker room following practice earlier this month". The source told the Loudoun Times Mirror that the victim was held down by fellow teammates who inserted objects into the victim after football practice on Oct. 1.
Loudoun County Public Schools released a statement:
"Loudoun County Public Schools (LCPS) is cooperating with the Leesburg Police Department to investigate an alleged incident involving members of the Tuscarora High School football team.
"LCPS became aware of the alleged incident on Friday, October 5.
"To preserve the integrity of the investigation by Leesburg police – and due to federal laws protecting student privacy – LCPS is limited as to what it can share with the public.
"At this point in the investigation, Leesburg police have not determined what charges, if any, will be sought regarding this incident.
"The Leesburg Police Department continues to monitor this situation. The Leesburg Police Department is committed to providing more resources to Tuscarora should they be needed.
"Federal law prohibits LCPS from revealing disciplinary consequences involving students. School Board policy sets discipline consequences, including expulsion, for very serious infractions.
"The Leesburg Police Department contributed to the writing of this message."
Tuscarora's football team is still planning on playing the game at Freedom High School this Friday as scheduled.
To read the entire Loudoun Times article, click here