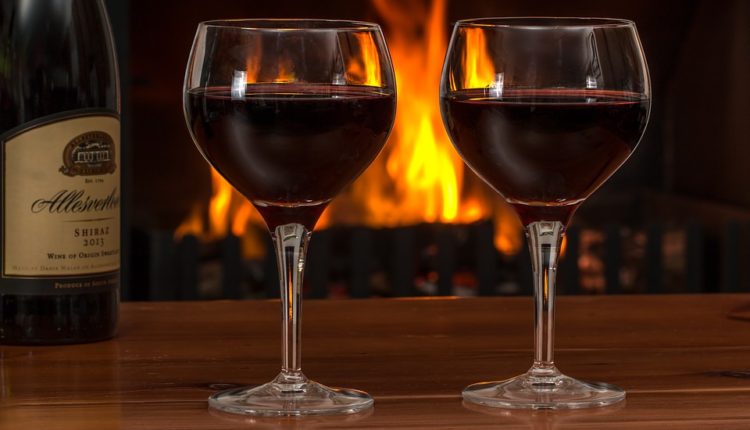 Stop by Breaux this month for a tasting of award winning wines and stay all day soaking up the beauty of gorgeous Loudoun County vineyard. Breaux Vineyards have a variety of events planned for Virginia Wine Month.
Come Paint with Breaux
On October 15th, try a relaxing afternoon of painting, wine, and good company. This month, Breaux paired with local paint company, Creative Mankind to provide a special, Halloween-themed event featuring movie trivia, grab bags, prizes and more. This event will take place from 12 to 3pm. Participants must register in advance.
Harvest Celebration and Oyster Throw Down
This October, join Breaux for a Harvest Celebration and Oyster Throw Down. Oyster and wine tastings at this event will be led by War Shore Oysters, Rick Allison from King Street Oyster Bar and Jennifer Breaux. Learn how to properly pair oysters with wine as you enjoy 3 of our delicious wines and 6 different types of oysters. Joey and the Waitress Band will provide live music on Saturday and Jason Teach on Sunday during the event. Get your tickets for the oyster and wine pairing here: http://breauxvineyards.orderport.net/product-details/2003/Oyster-and-Wine-Pairing
The Harvest Celebration will take place on October 21st and 22nd with reservations available at 12pm, 2pm and 4pm on both days. Seating is limited, so you'll want to make sure you register early!
View More: http://denaenicolephoto.pass.us/breauxvineyardfall2016
Wine Month Photo Contest
Throughout the month of October, submit your best photos of Breaux Vineyards or Breaux wine for a chance to win incredible prizes! Photos can be submitted online through 5:00pm on November 3rd, 2017. Please visit the "Photo Contest" tab on our Facebook page or this link: http://soci.ly/ymm for details and rules.
Even if you are unable to attend, please consider visiting Breaux to enjoy a tasting this month. Breaux Vineyards is conveniently located just one hour from the DC metropolitan area, Dulles and BWI Airports and Historic Harpers Ferry. Come and see why Breaux is Virginia's favorite winery! Celebrate Virginia Wine Month with these fun events.
October Fourth Friday
Stop by Breaux Vineyards on the fourth Friday of October for live music, fantastic wine and a delicious meal. This fun event runs from 5-9pm and does not require a reservation.