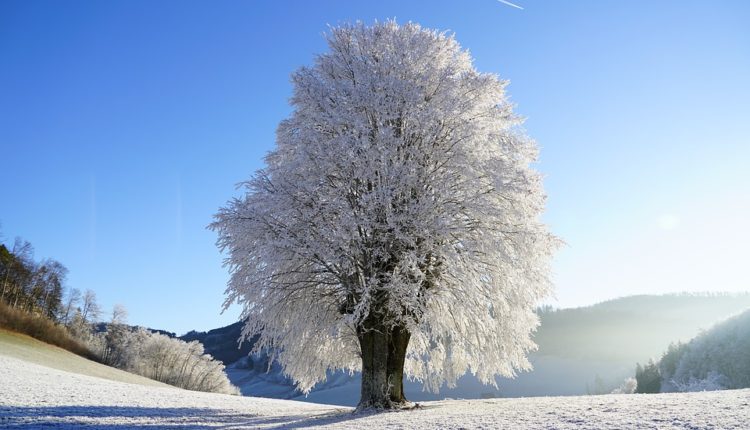 Many people forget about their landscapes during the fall and winter. This is the time of year when plants go dormant and our yards become covered in snow. However, it's also the best time to prepare your yard for the spring. A little effort now can go a long way towards a beautiful landscape later. The following winter landscaping tips can help you get started.
Mow Before Winter
It's extremely important to mow your lawn short before winter. If left too long, it will fold over on itself during heavy rain or under the weight of fallen snow. This reduces air circulation, making your lawn weak and more susceptible to disease in the spring.
Cut Back Perennials
Cut the brown tops off perennial plants before the first snowfall. If the tops are still green, you will need to wait until spring to cut them back. It's important to only cut tops that are yellow or brown.
Clear Snow From Trees
Snow can cause a lot of damage to trees, especially evergreens. After it has finished snowing, brush snow from limbs with a gentle, upward motion. Do not attempt to remove ice from trees. Doing so can cause significant damage.
Evaluate Your Landscape
Winter is an excellent time to evaluate your landscape. Consider which areas can be improved, and think about what you will plant in the spring. Sometimes the best solution won't be plants at all. Hardscapes are an excellent way to compliment and complete your landscape.
Stock Up For Spring
Winter is the best time to purchase new gardening tools. They are often on sale, and stocking up now ensures that you'll be ready to plant in the spring.
Add Color With Containers
Add a little color to your landscape by filling winter hardy containers with evergreen boughs of different colors and textures. Fill window boxes, hanging baskets and other containers and place them around your landscape.
Grigg Design offers landscape design and build services to residents in Northern Virginia. Please contact us to learn more about how we can help you prepare your landscape for winter.