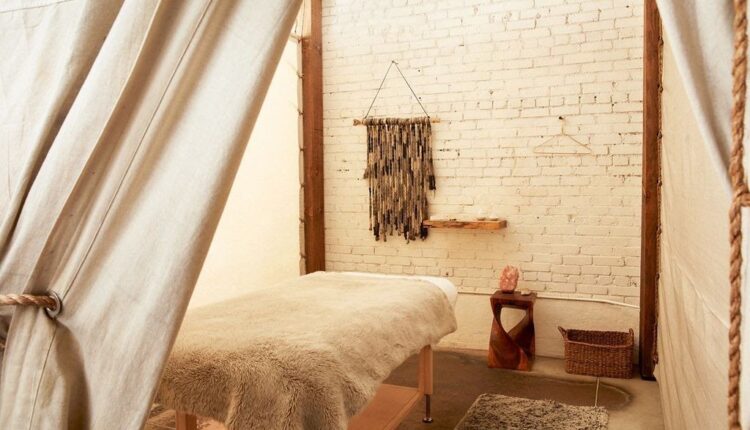 The NOW Massage Opens Boutique in Ashburn
Grand Opening Set For November 21 With Membership Specials, Complimentary Enhancements and Ribbon Cutting Ceremony
The NOW Massage, a growing franchise disrupting the wellness space with high quality, affordable massage services, will open its first Virginia location in Ashburn on Saturday, November 21.
The NOW Massage, located within One Loudoun at 44727 Thorndike Street, will celebrate its grand opening with a ribbon cutting ceremony on Thursday, November 19 at 4:00 p.m. with the Ashburn Chamber of Commerce and local city officials. Additionally, from Saturday, November 21 to Friday, November 27, all massage bookings will receive a complimentary enhancement where guests can choose from two of The NOW's best-selling signature treatments to amplify their therapeutic massage. This includes; Calm Balm, a cooling peppermint salve with healing ashwagandha to target sore muscles, or Fresh Eyes, a soothing, hydrating eye mask with vitamins and antioxidants.
"We can't wait to welcome the local community to our Ashburn oasis," said Mark Garzone, the boutique's owner-operator, a longtime Ashburn resident and seasoned business professional. "Starting and maintaining a self-care routine has never been more important than NOW. The place to unplug and unwind is officially here."
The NOW's Ritual Membership offers guests an opportunity to make massage a part of their monthly or bi-monthly ritual with packages that include VIP benefits, exclusive perks, gifts and more. The first 50 guests to join as a Ritual Member will receive a complimentary curated gift bag featuring some of The NOW's best-selling products. Guests who join as a member during the grand opening week, and for the month following, will receive a complimentary 25-minute massage.
ABOUT THE NOW
The NOW Massage offers a space to escape the daily pressures of life and recharge your energy and spirit through the healing benefits of massage therapy. The NOW has developed its own line of natural products to relax, recover and restore your mind and body at home. The collection includes Nourish, Scent and Room by The NOW. The branded product line will be available at the Ashburn boutique for guests who want to bring a piece of The NOW lifestyle home with them.
Founded in 2015, The NOW Massage operates four locations in Los Angeles County with more than 50 new locations planned across the U.S including Atlanta, Austin, Chicago, Dallas, Denver, Ft. Lauderdale, Nashville, Raleigh, and Scottsdale, AZ. For more information please visitthenowmassage.com.
Address: 44727 Thorndike Street
Phone: (703) 349-5851
Hours: Monday – Saturday 9:00 a.m. – 9:00 p.m., Sunday 10:00 a.m. – 6:00 p.m.
(closed on Thanksgiving, November 26)